Maybe too much time
I found an outdated Roomba 581 vacuum robot in the attic. I just couldn't throw it away, so I decided to pimp it a little.
A new hobby project was born!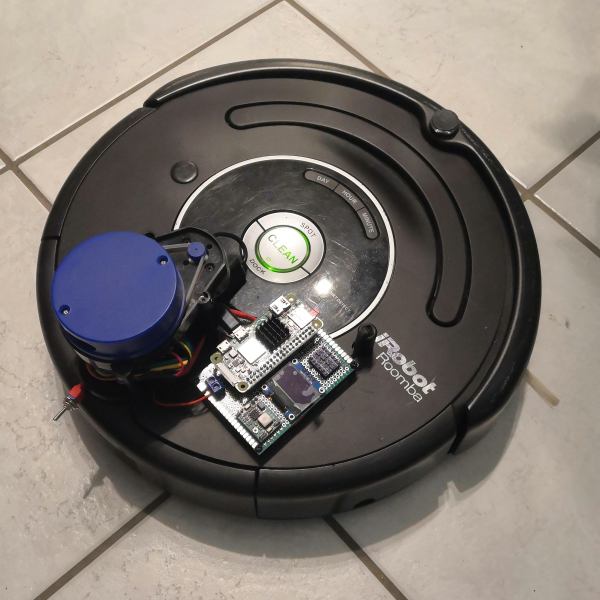 After all, the Roomba hardware is a good vacuum, and it offers a serial interface to read sensors and control the actuators. Only the robot brain and navigation systems are really outdated. I decided to give it a new brain with better navigation hardware, and reuse the Roomba platform as a whole. Here are the ingredients:
Raspberry Pi Zero 2 W as the new 64 bit brain

YDLiDAR X4 2D 360 degrees laser scanner

Small OLED display for better user interaction and feedback

Control software based on ROS(Robot Operating System)
What I am planning
There is a lot of stuff going on behind the scenes. After all the goal was to create a fully autonomous system, which is a quite complex task. So I am planning a series of postings here covering the following topics:
General system architecture and high level control logic

Low level hardware interface

Navigation stack with SLAM and AMCL, simple navigation and efficient vacuum path finding

Overall system debugging and tuning.
So stay tuned! I will link the posts here as soon as they are ready.
Git revision: fdd61b7